Challenge Anyone?
Mikkel Paige has a new kit at her Oscraps store.
I love the colors of this one. Bright and happy!
This is the kit that I used on my 2 years old LO below.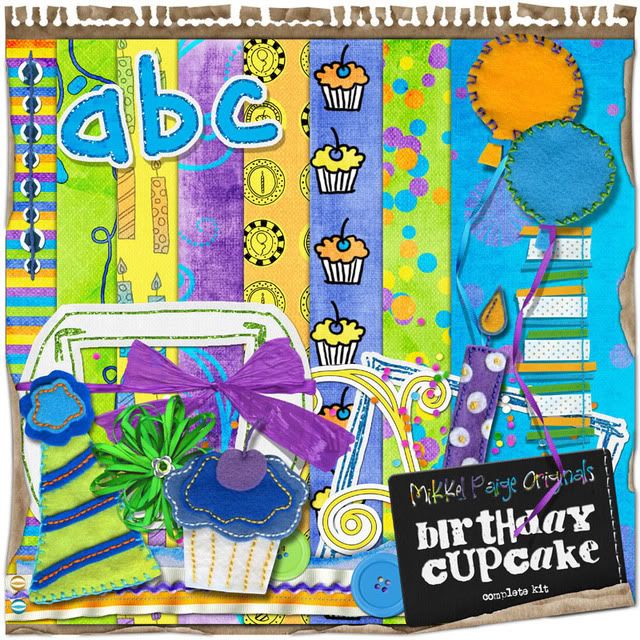 Beautiful isn't it?
And oh she is having a challenge over at her blog here. You just need to download the add-on kit for the Birthday Cupcake kit and make a LO and you know what is the prize? A $10 gift certificate to her store!!!!
Here is the preview of the Add-on kit.
So go now and make a LO out of that beautiful Add-on freebie. Who knows you might be the lucky winner today?